1. General description:
YSR120 Through wall radar is an ultra,portable, handheld and durable presence of life detector. It is compact size and lightweight and can provides
personnel critical information in real-time about the presence of life and its distance behind a wall.
YSR120 is professionally designed for special safety protection or emergency industry. It is widely used in tactic assault ,safety protection, Hostage Recovery, search &rescue and so on.
2. Features
1. Gives Fast, Tactical Information regarding movement, distance, speed and direction
2. 12 m detection range
3. Ultra portable and compact
4. Reliable detection of life behind most common wall materials
5. Simple user interface for clear and immediate interpretation
3. Technology
YSR 120 utilizes the ultra wideband(UWB) pulsed radar technology that can operate electromagnetic pulse via the
UWB antenna. It can indicate of target presence, movement direction and distance and so on.
4.Technical specification
Detection range 12m
Field of view 120 °in both azimuth &elevation
Start up time <2s
Penetrable wall materials Cement, plaster, brick, concrete, reinforced concrete, adobe, stucco.
Frequency range 600MHZ-1800 MHZ
Wireless capability Optional build-in wireless module for remote monitoring and control
Working Temperature -10°C~+50°C

Battery operation time >4 h
Size 240x137x140mm
Weight 1.4kg

5. Delivery kit
1*YSR 120 See Through Wall Radar
2*Lithium charge batteries
1*power charger
Manual book
Hard-suit case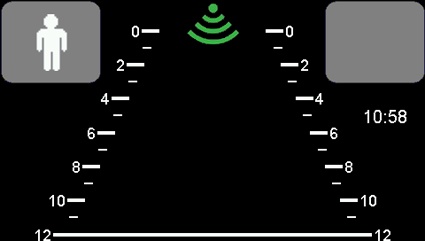 No object detected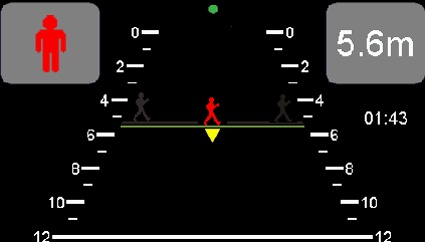 Certain object detected
Uncertain object detected